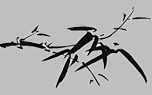 Testimonials

Here's what students & the community have to say about Cromwell Martial Arts.
Thank you so much for teaching at Minds in Motion this year! Having Cromwell Martial Arts present a workshop is always a great opportunity for students who want to try something they've never had a chance to do before. We appreciate you giving up a Saturday afternoon to share your love of karate with them. - Jennifer Hadley - Minds In Motion
On behalf of the planning committee, I would like to thank you and your students for performing at Relay For Life of Greater Middletown! The demonstration was enjoyed by all in attendance and I continue to receive excellent feedback. I am pleased to say that this is a record year for our event! To date, this year's Relay For Life of Greater Middletown has raised $104,021! We are grateful for your support and thank you for your part in helping to make the event such a great success. - Sincerely, Amy Hughes (Event chair)
Dear Cromwell Martial Arts kicks for kids participants, Congratulations! You all did a wonderful job! It is truly astounding that you all raised a total of $1,289.95! It is amazing how this disease, diabetes, affects all of our lives. What you all have done is put forth the effort to find the cure for this disease. We appreciate all of your help and involvement and I hope to see you again next year. - From all of us at the ADA. (American Diabetes Association)
Having studied under Sensei Frank for approximately one year now, I can confidently recommend him to anyone interested in pursuing the study of martial arts, whether this individual may be new to the discipline or not. Sensei Frank has unparalleled knowledge when it comes to martial arts, but what's even more impressive is the humble nature with which he is able to present and teach the material to individuals from all backgrounds, regardless of age, race, or even their reason for getting into martial arts to begin with. His focus, adaptability, and interpersonal skills are unprecedented, and it is my honor to proudly recommend him.- Isaiah Salafia
I just wanted to sign on and say thank you to Sensei Shekosky, all of the instructors and students at Cromwell Martial Arts for their support. This is a great family environment and I have made some great friends here. Also, I have been with the school just under a year and I have already lost over 35 lbs. Again, Thank you Sensei and all the instructors at CMA! The web site looks great! - Jeff Sweeney
The Cromwell Recreation Dept. has worked with Cromwell Martial Arts for a long time and has always found the staff professional in attitude and great to all the kids. We love working with them and reccommend them highly. - Cromwell Recreation Department
I had studied martial arts before I moved to Connecticut in January 1994. So, when I got there I looked for a school to study for 4 to 5 months. Fortunately, for me the one nearest my home was Cromwell Martial Arts. I studied here for about 3-1/2 years. It was the best training years of my life. Since, then I have moved to Utah, then Michigan and now I am in Windsor, Ontario Canada. I have had good instructors in all the places I have lived. However, Cromwell Martial Arts was by far the most positive and inspirational experience I had.
Over the years I have stayed in touch with Sensei Frank and Sifu Debbie. I try to here to the seminars when I can. Sensei Frank has continued to help me train in Kenpo and has encouraged me to continue to train every time I communicate with him. I just can not say enough positive things about the rest of the instructors. All of them are exceptional. Thank you Sensei Frank and everyone for a continuously exceptional experience with martial arts. - Rajiv Huria, P.E.
A friendly school & excellent teachers makes all the difference in the world. The school has achieved that and some. Keep up the great job. PS. Wayne - Beautiful job on the site!! - Andrea Johnson
I started with the school a couple of months ago. All my expectations have been exceeded. The instructors are thorough and explain exercises in a concise and practical manner. Myself, I am benefiting from a dramatic increase in coordination and conditioning. I thank the Sensei and all the Sifus for their commitment to a school of excellence. To anyone considering Martial Arts training in the area, I highly recommend you visit Cromwell Martial Arts! - Ron Dudzic
I just wanted to say Thank You to the entire Cromwell Martial Arts staff. The instructors are extremely helpful and make it a pleasure to come to class. Keep up the great work. - Oswaldo Villoch
A great school with a fantastic staff of teachers. I have been attending here for many years and I enjoy it more everytime I walk through the doors. - Mike Young
For anyone who is thinking about joining a Martial Arts class, DO IT! You will never know what you can do until you try. When I first started taking Karate classes, I didn't know what I was getting myself into. I had never thrown a punch or a kick in my life, but I had always admired people who could take care of themselves. When I saw a coupon on the back of my grocery receipt advertising a one month special, I said, Why not? What do I have to lose? If I don't like it, I won't go back. Well, it's seven years later, and I am now a First Degree Black Belt, and working on my Second Degree. I also started taking Arnis classes. Balance, coordination, concentration, self-discipline and self-confidence are a few of the things you will get out of joining a Martial Arts class. Plus, you get to meet a great bunch of people. Sensei Shekosky, Sifu Debbie and the other instructors are dedicated, caring people who will help you achieve your desired goal. From the serious student, to the one who wants to learn basic self-defense techniques, all are encouraged, and motivated to reach their maximum potential. For those of you who are saying to yourself, I am too old, to out of shape or women can't do this, think again. I am a 55 year old grandmother and like I said in the beginning, you never know what you can do, until you try. - Judith Renca Nocera
I have been training in the martial arts for over 13 years and have studied at many schools, with various instuctors. I have also instructed and ran a dojo. In life we say we save the best for last! Well this is definitely the case with Cromwell Martial Arts. After a year break from working out due to injuries, I decided to get back into something that had been a key part of my life, the martial arts and instructing. It was tough finding a school that I felt I could grow with and become an instructor again. Teaching has always been my favorite part of the arts. When I did finally find what I was looking for in Cromwell Martial Arts, I also found something else; friendship, family and a great group of instructors and students. It is a pleasure to be part of such a great team! - Wayne M. Macke "Sifu Wayne", A.K.A "Monster Slayer"
Here's what parents have to say about Cromwell Martial Arts.
I would like to share my impressions and feelings about Cromwell Martial Arts.
At first, I registered my youngest son just because he liked the Power Rangers. I really had no outlandish expectations, but the reasons to renew our memberships are completely different today! I have noticed a dramatic change in my sons. They are more self confident than ever before. My oldest one was not interested at all in the classes at the time I registered his younger brother. It only took a month before he expressed an interest in joining as well and now he is so committed to karate! He looks forward to each ranking test and set the goal to get his black belt someday. He is so proud of the fact that his belt ranks are based solely on his effort! Sifu Wayne and the Sensei are really keeping him motivated. All the instructors are firm, yet loving with the children. The team is outstanding, you can tell everyone really enjoys what they are doing.I got way more than I ever expected. Thank you for your passion and dedication to Kenpo karate, and everything you do for my children! - Wanda Torres
We are so happy with Cromwell Martial Arts studio!! It has been a great confidence builder for my son!! Thank you!! - Carie Ocha
Here's what seminar attendees have to say about Cromwell Martial Arts.
We would like to extend our thanks and appreciation to Sensei Frank Shekosky, of Cromwell Martial Arts, for an excellent and informative seminar on the Blue Belt requirements in Modern Arnis. Sensei Shekosky is a skillful and knowledgeable Arnis instructor, and his seminars are a great adjunct to any martial art studio's
curriculum. - Dr. Len Brassard, Family Martial Arts Center


Great camp, Sensei Shekosky. Thank you for hosting a wonderful camp. I had a great time and look forward to the next Modern Arnis event at Cromwell Martial Arts. - John Connors
Congratulations on a fun and successful camp. You have a great school and I'm looking forward to your next camp. - Sensei Edgar Cordova
Again a wonderful camp. Looking forward to more. I enjoyed your session on joint locks. - Sensei Jerri Bruno
This was a *very* good seminar. The instructors were not only knowledgeable but explained the concepts and techniques very clearly. I highly recommend attending. I'll be back! - Jim Di Carli


Awards
| 2nd Place | 1st Place | 1st Place | 1st Place | 1st Place | 1st Place | 3rd Place |
| --- | --- | --- | --- | --- | --- | --- |